Visit Les Sables-d'Olonne
Discover the places not to be missed during your stay in Les Sables-d'Olonne

Visit the Salines
5mn by car and 10mn by bike from the Longère des Olonnes
This natural area is one of the most emblematic places in Sables-d'Olonne! These salt marshes, protected by sand dunes, extend over 10 hectares and offer numerous walks accessible to all:
Boat trips to retrace the history of the salt marshes along the water.
Walks in the heart of the "Adventure Park" of the Salines: an opportunity to discover the profession of salt worker and explore the fauna and flora of this exceptional natural area.
Canoe or paddle trips to visit the Salines in an unusual and sporty way.
The town centre of Les Sables-d'Olonne
Less than 10 minutes by car and 15 minutes by bike from La Longère des Olonnes
The Remblai walk
This is the walk not to be missed in Les Sables-d'Olonne! This walk, whose history dates back to the 16ᵉ century, takes its name from the stones deposited to fill in the space between the dune and the wall protecting the town from the sea and silting. Today, the area has been developed into a pleasant promenade along the coast.
The Ile Penotte district
Discover one of the most atypical places in Les Sables-d'Olonne: this small district, known as "L'Île Penotte", is made up of pedestrian streets, beautifully decorated with mosaics of shells. Located behind the Remblai promenade, get lost in the narrow streets of the Ile Penotte district and enjoy its charms.
The La Chaume district
Go back in time by walking through the streets of the oldest district of Les Sables-d'Olonne. A former fishermen's quarter, its narrow streets and low houses offer visitors a picturesque atmosphere. A must-see during your stay at La Longère des Olonnes!
We advise you to reach this area after a walk along the Remblai by taking the maritime shuttle. To do this, head for the Guiné quay for a short crossing of the Sables-d'Olonne port (line A).
Don't wait any longer and book your room at the Longère des Olonnes for an unforgettable stay in Sables-d'Olonne !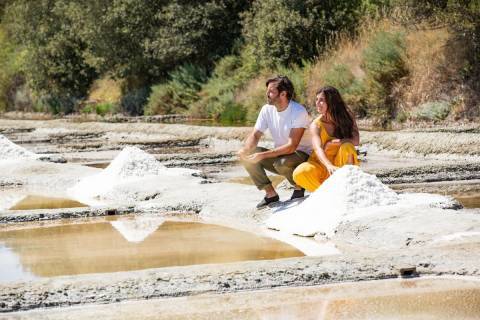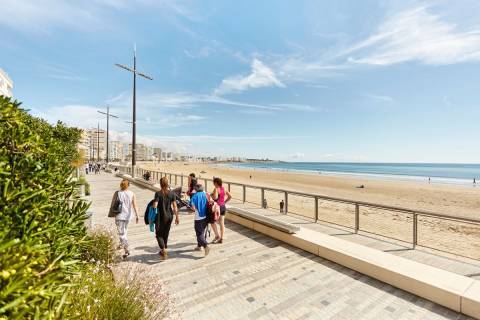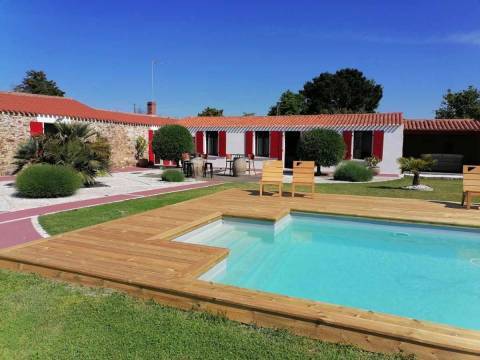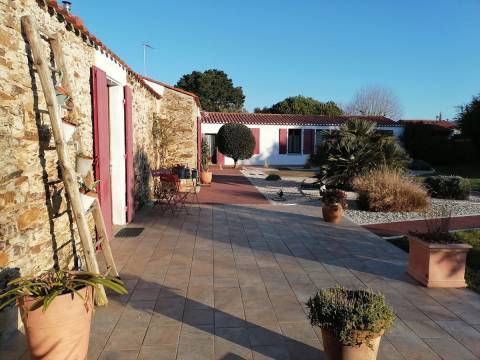 Book Visit Les Sables-d'Olonne